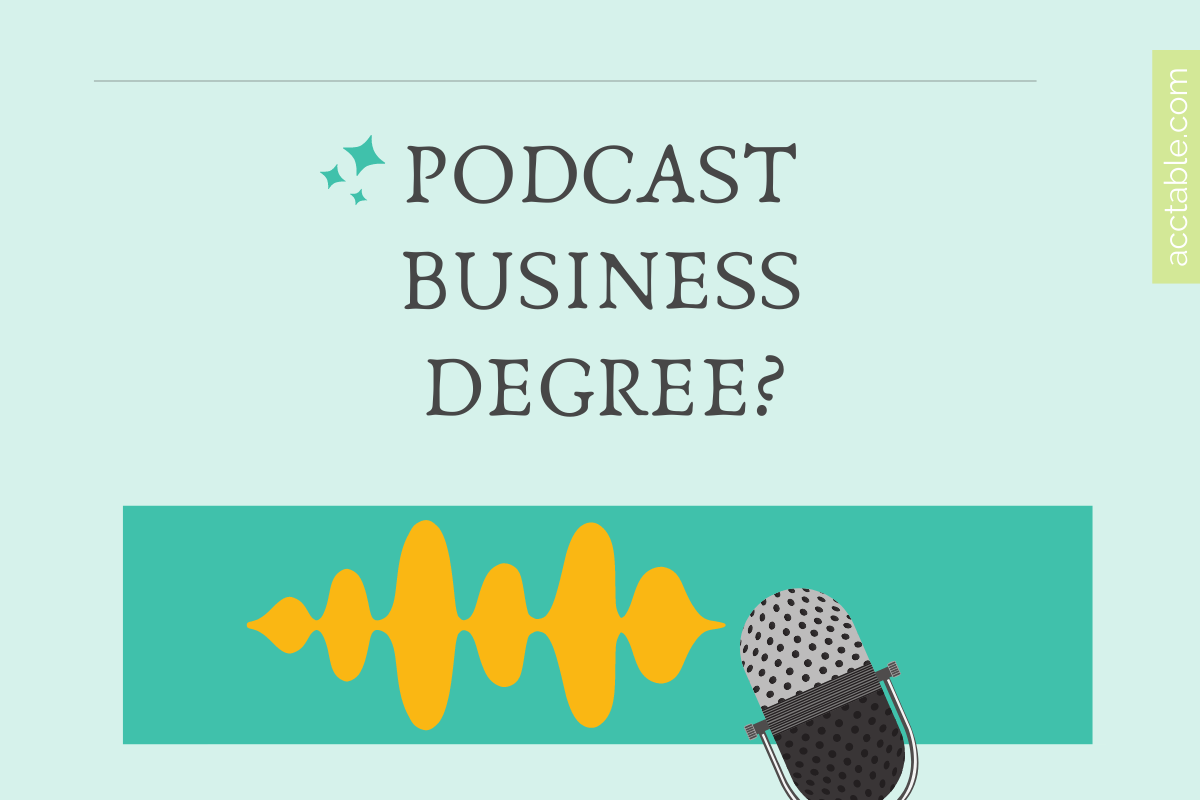 Many people feel like having a business degree is the only way to go to own and operate a small business. The reality is, many new business owners have limited or no college education.  So how do you learn the ins and outs of business ownership? Thanks to technology, podcasts are an excellent way to learn about running a business.  Podcast topics cover a huge range of information, everything from having a profitable idea, marketing, time management, networking… You name it, a podcast covers it!  If you find yourself struggling in one area, listening to a podcast can educate, direct, and inspire you to move past it. 
If you could take a guess at how many small business owners were in the world, what would you say?  Would you guess 31 million entrepreneurs in the United States?  Let's just take a moment to let that number sink in.  31 million!
The good news is, with so many business owners, there is space for all kind of ideas, education levels, and demographics. What a beautiful world entrepreneurship is!
As you begin a new business, you will fit into all these categories.  Your idea, education level, and demographic will be different than anyone else.  You may look around and begin to compare yourself to the next new business owner, but we encourage you to stay out of that trap!  You bring something to the table nobody else can.  Spend your time focusing on your new business (because it's unique, just like you are!) and learning as much as you can about owning and operating a small business.
Find some podcasts that resonate with you and use the tips and tricks that benefit you and your small business.
The following podcasts are a few of our favorites for new businesses!
Amy covers a range of topics from marketing, email list building, and growing your business
This is content marketing at it's finest. This podcast focuses on niching down and creating a loyal audience.
Marie has several resources for business owners. Popular from her B-School course, Marie is a great resource (along with her interviews with other business owners) for business owners. She covers it all!
The $100 MBA Show– Practical Business Lessons for the Real World
"The $100 MBA Show has a simple premise: anyone can start and run a business, with the right information- no expensive degree required."
Business Made Simple is an excellent podcast for business owners. Donald Miller covers topics from marketing, sales, business growth, management- Pretty much anything you would need to know to run a successful business.
Never stop learning. Learning something new every day expands our horizons and pushes us to become better. You may not have a business degree, or any degree for that matter, but that doesn't mean you can't learn from others leading the way!