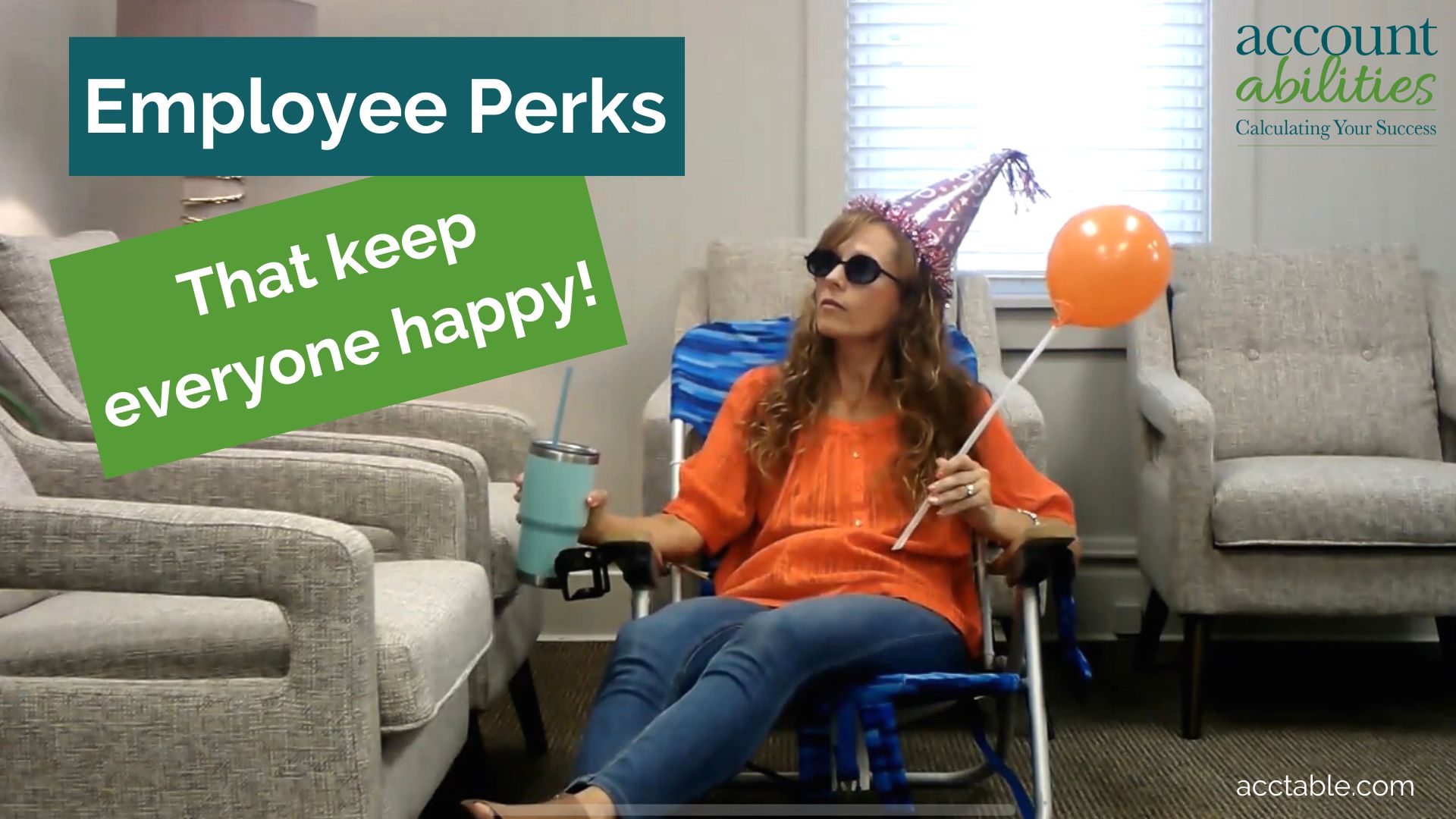 As a business owner, it can be hard to find and maintain good employees. In a world that continues to raise the hiring wage, it can be hard to keep up. The truth is, stellar employees rarely stay around for just the paycheck. Don't get me wrong, it's a part of the equation, but the perks can be an even larger part of that same equation! Employee perks for new businesses are a great way to keep everyone happy.
It's important to keep in mind which perks would work best for your team. For example, if your team likes healthy snacks and exercise, offering cupcakes may not be a good fit! If all else fails, ask your team what perks they would like. You may be surprised with what they come up with!
It could be having their birthday off
Or getting random thank you notes
Providing healthy snacks
Or even offering a Pick Your Perk option!
Just remember, keep your team in mind and do what works best for them!
Here's even more perks you could implement…
Professional Development – This can be consist of many things: education for their job, but it could also entail classes that would help them more on a personal level than the job specifically. For example: How to be a better communicator.
Put fresh flowers on their desk
Massages – Bring a massage therapist in house for your staff.
Wellness Classes – Any class that would help with overall wellness: healthy cooking, meditation methods and etc.
Library – host a library at the office with a mixture of books: work and pleasure.
Flexible Schedules
Team Gatherings
A pet-friendly environment
Random Gift Cards
Wellness perks range from on-site gyms, juice bars, sponsored gym memberships, healthy snacks or even fitness classes. Even if your employees aren't fitness freaks, this kind of initiative will make them feel valued, as it shows that the company cares for their health and wellbeing.
After vacation, provide your employee with a meal
Check out this article for 12 more ways to keep employees happy. Employee perks for new businesses don't have to be complicated or expensive. With a little thought, simple things can go a long way.